Dita von Teese Burlesque style Prom and Cocktail Dresses


Dita von Teese Burlesque style Prom and Cocktail Dresses


Burlesque style Prom and Cocktail Dresses


Burlesque style Prom and Cocktail Dresses


Burlesque style Prom and Cocktail Dresses


Burlesque style Prom and Cocktail Dresses
Burlesque style Prom and Cocktail Dresses


Custom Size Light up burlesque Sequin Corset prom dress
This corset is made from a black satin with silver mirror sequins throughout the entire corset. The trim on the top of the corset is a pink and silver bulls eye pattern that has a circus like flair to the design.
There is a black satin bow that finishes off the center of the corset. The attached tulle skirting has multiple layers black and pink uneven tulle lengths. The tulle has been cut into strips to give it even more dimension. There is a black bow in the back to cover any gap that could occur due to the lace up back. There are 8 lights in total that are brand new and safe. They will stay cool to the touch.
$325.00 USD
Size Small Hot Pink and Black Sequin Burlesque corset Prom Feather tutu Dress Ready to Ship
It eye hooks up the front and laces up the back for a super tight fit. The corset is boned and will give up to a 2 inch waist reduction. The cups are also lightly padded. This with the halter style ribbon straps give you a super nice boost! ;)
This dress is perfect for a prom, alternative wedding or Halloween costume!
$295.00 USD
Burlesque style Prom and Cocktail Dresses
Burlesque style Prom and Cocktail Dresses
Burlesque style Prom and Cocktail Dresses
Burlesque GOTH PUNK CORSET MINI PROM DRESS

Burlesque pin up with tutu dress :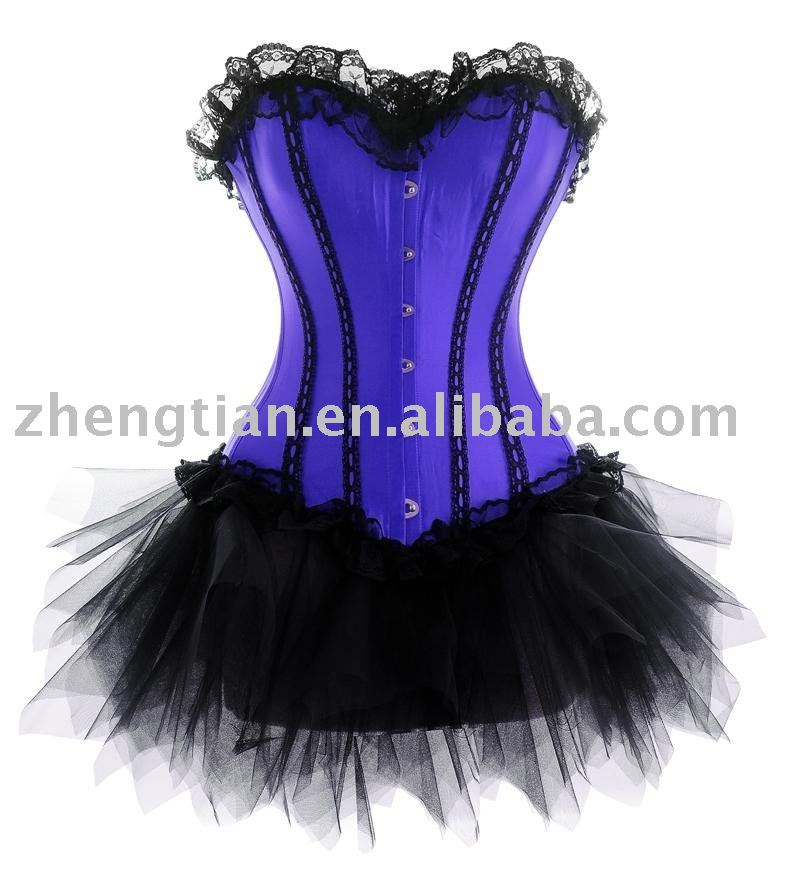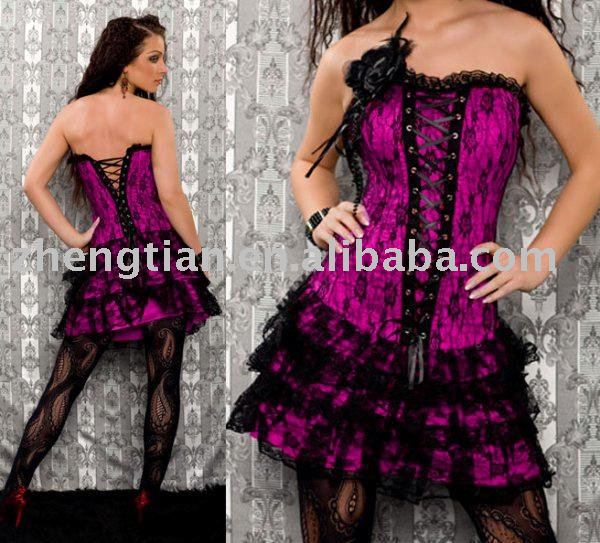 Sexy corset, burlesque GOTH PUNK CORSET MINI PROM DRESS
Freaky or Fabulous? Dita Von Teese's Purple Vivienne Westwood Wedding Dress